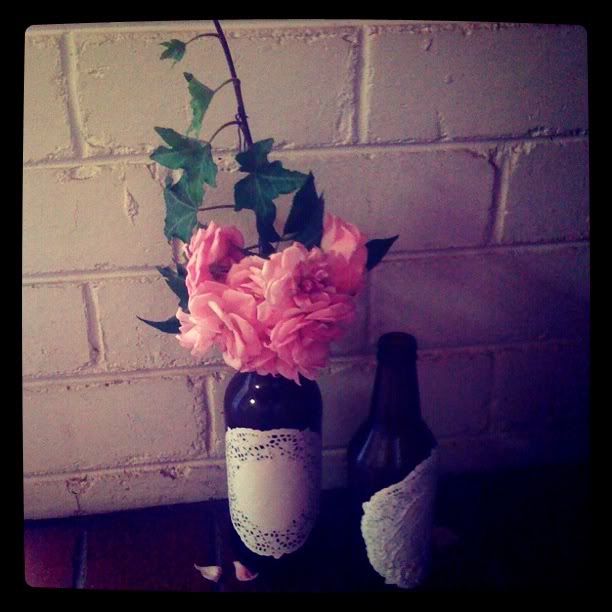 I was feeling ridiculously inspired after scrolling through the ultimate DIY blog:
It's a bit of a variation to what Elsie from a beautiful mess did for her wedding, but here's what you'll need to make the above, easy-peasy vases..
1. soak your bottles of choice in hot water for about 10 minutes. (I used a rekorderlig bottle, and a regular beer size bottle. You can see by the photo that the paper doilies stick on better to a larger surface, so next time I would only use long neck bottles.)
2. Pull off the labels from the bottles, then scrub off the excess glue with a scourer. Then dry the bottles
3. Paint some PVA glue to the centre of the paper doilie, then stick that side onto the bottle at the flattest surface
4. Now just paint a layer of PVA over the doilie going about a centimetre over the edge and wait for it to dry!
I hate artificial light so I'm going to make a whole bunch more using glass jars, place candles in them, and light up my room with doilie covered candle holders. I'm thinking the light might even make a pattern on the wall through the holes in the doilie??