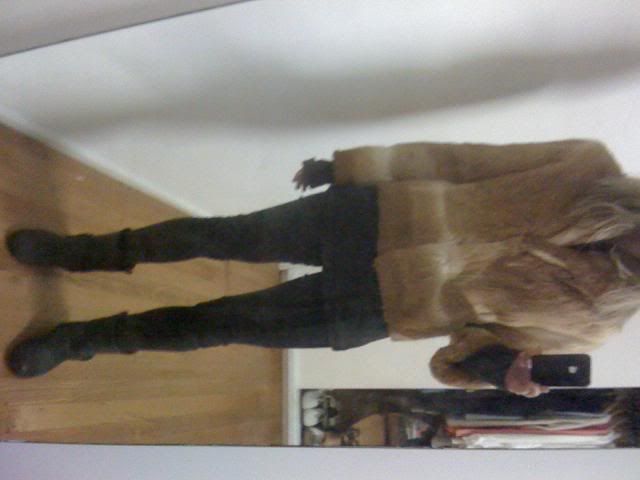 I went to an open mic night in Brunswick last Wednesday and was going to wear this...
At the last minute though, I changed. While I only ever buy second hand fur; I'm still uneasy about wearing it outside the walls of my home..
I've got this fear of passers by yelling abuse at me, sticking chewing gum on it, even throwing the infamous red paint!
Do you wear real fur?? Have you ever had any issues with wearing it and copping abuse/friendly criticism?