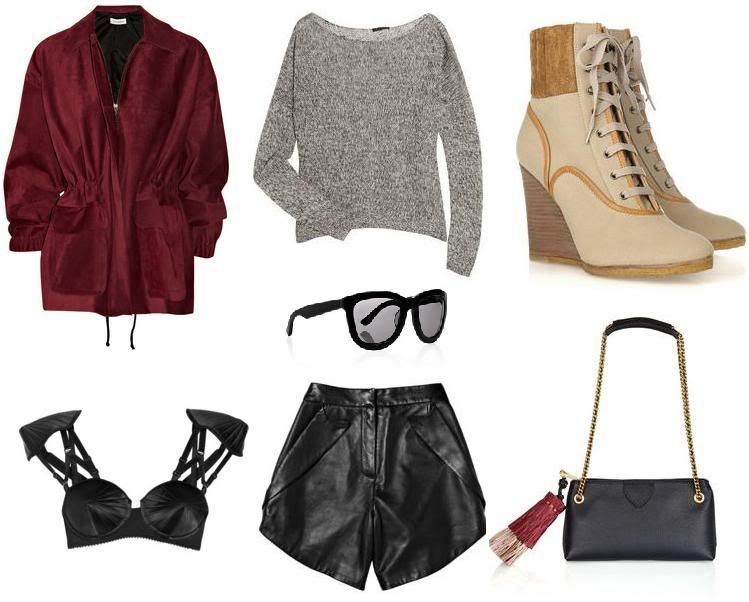 It seems to me that EVVVVVVVERYbody in my favourite blogs watch list has something to do with RAFW. Whether they are there viewing the shows, taking photos of the people viewing the shows, or doing writeups of the shows, It's all there.
SO.. I thought I'd put my imagination hat on (It looks pretty similar to this), and create the outfit that I would wear today at RAFW, the last day of fashion week.
I decided to stick with the Melbourne theme of dark hues, but lightened it all up a bit with these Chloe wedges. The weather's going to be 20, partly cloudy with some sunshine, so my 'The Row' sunglasses are a must. The la perla bra is my favourite thing since... well.. anything, so that's getting featured under my Theory sweater. The bag is Marc Jacobs - one that I hope will appear in a closeup shot by Tommy Ton while I'm walking long strides across Circular Key.
Among some of the designers I'm going to see, are:
I'll let you know how it goes ;)