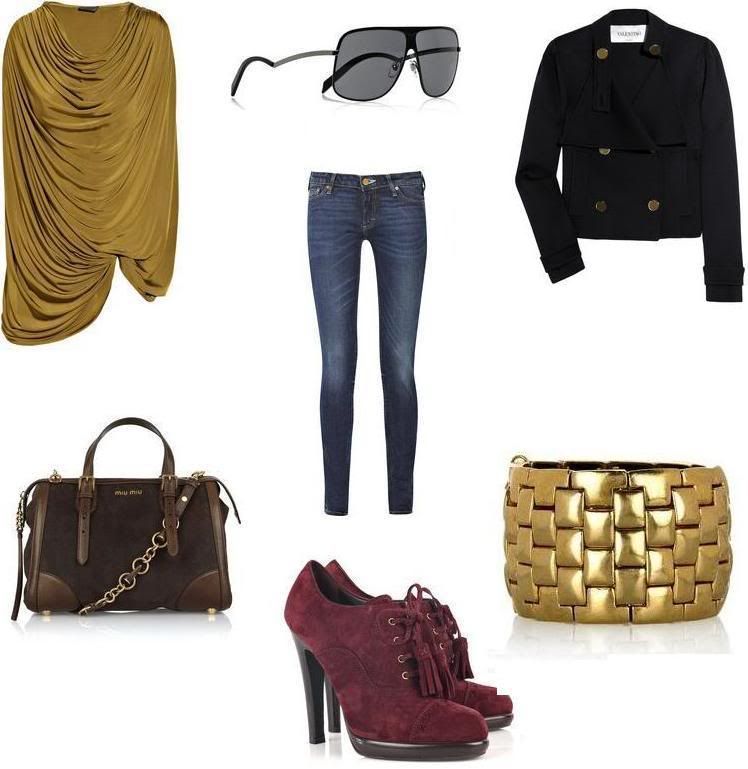 I'm Hopefulllllllllllllly getting my hair cut and coloured today. I say hopefully because the salon is having a crazy cheap offer and bookings are on a first 'call' first served basis. I feel sorry for those girls.. I've been in retail and cringe at the memories of people going nuts over a good sale. BLAH! That being said... I've already dialled the number into my phone
and am ready to press 'call' at exactly opening hour. mwahahaha.
Thinking a Victoria Beckham-esque style ensemble would suit todays occassion. It is so cold in Melbourne at the moment, but any excuse to wear these booties is fine with me!