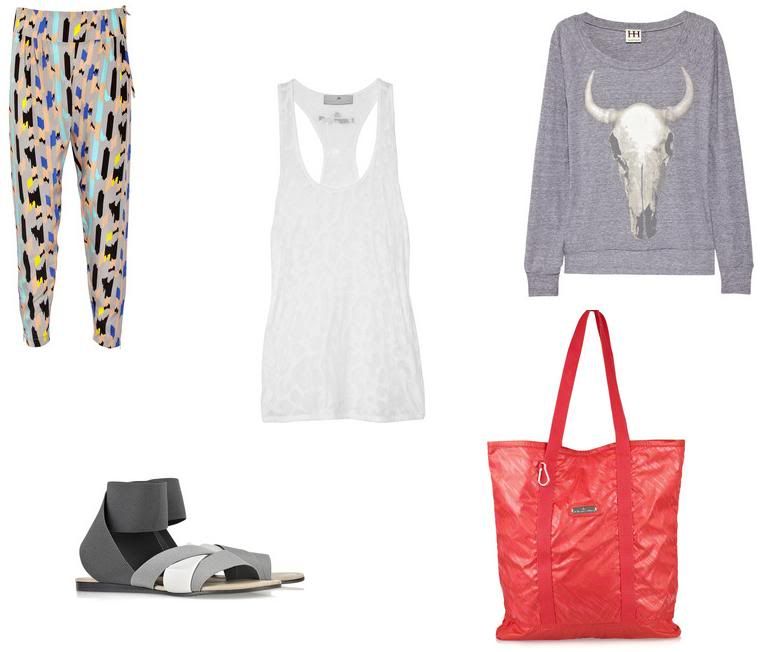 I haven't caught onto this printed harem pants trend until now.. In the last week I've seen two girls at different times who knew exactly how to wear them. NOW, I'm on the hunt for a pair just like these Tucker ones, that don't carry the 213 Pound price tag. I can only wish...
This Stella McCartney bag adds the perfect pop of brightness to what would otherwise be a basic, on-trend neutral outfit. They sell ones like it in a messenger bag style at NineWest which I've had my eye on for quite a while, but this coral one is only 34 Pounds so I'm genuinely tempted!
This outfit is pretty perfect for my day - babysitting and fabric shopping. Easy, comfy, all whilst still being chic! (It's a shame I'm ACTUALLY wearing trackies, a baby pink 'Mini Mouse' sweater and thongs) ...................................................I'll go change.